America
Local 'uprising' armed groups with fighting experience and a young provincial governor intent on change in an area long known for having hosted the founder of al Qaeda seem to be keeping the Taliban offensive at bay. For now.
Russia is preparing to introduce a new generation of its GLONASS satellite navigation system, with expanded global infrastructure. Several Western intelligence agencies say the program is also being used to conduct high-level espionage.
Afghan translators face deadly violence from the Taliban after the US withdraws in a matter of months. Yet the program designed to help them relocate to the US is a shambles, and many are dying while waiting for an answer.
For decades, the American left has pushed faith to the margins of political life, even as the right has embraced it as part of the culture wars. But post-9/11 culture wars and foreign wars are creating alliances among liberals that are bringing it back to the center.
Much has been written about the din of cicadas, compared at times in its strangeness to the imagined sound of UFOs. Bob Dylan was moved to write "Day of the Locusts" when he heard them in 1970 at Princeton as he was receiving his honorary degree.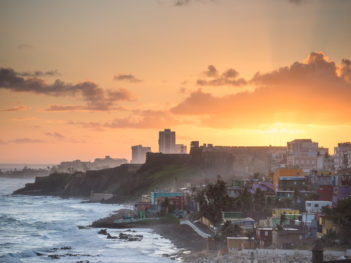 Puerto Ricans are U.S. citizens who can vote in U.S. presidential primaries but not in the general election. The island territory is ruled by the United States but politically and socioeconomically adrift from it. Many want that to change.
Will I give those challenging my way of life the benefit of the doubt, as I preached to my Turkish friends, or will I approach them with extreme suspicion?