Essays
Seven ancient Arabic odes are still unknown to the West despite having a bedrock status as "Beowulf" does in English: the mu'allaqat or hanging odes, so-called because they were allegedly stitched in gold and draped on the shrine of the Kaaba at Mecca as masterpieces.
Five years, three countries, and a pile of immigration paperwork later, I can honestly say that borders have shaped, challenged, and strengthened our love for one another. Still, I know that borders could have just as easily broken us.
While many European Jews regarded themselves as honorary "Orientals" or "Arabs," there were (and still are) Jews who were indeed Arabs. In fact, Middle Eastern Jews played an active role in the formation of modern Arab identity and nationalism.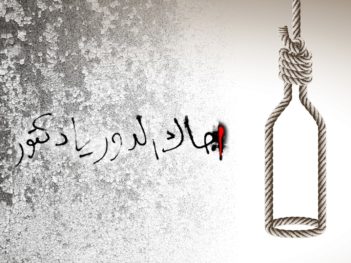 A month after jihadists had caged and beaten him using a slab of wood studded with nails that punctured and gnashed his flesh, and two years before he would affix two nooses from his ceiling — one for himself and one for his starving dog — he drank all the philosopher Sadiq Jalal al-Azm's wine.
Even though Kurds produced many legends in Islamic history, like Saladin, contemporary Kurds invoke folkloric figures and battles. The central role of these legends explains the secularism of Kurdish resistance and why Islamism has not gained ground among Kurds today
In time, we will come to terms with growing older, as we must do, as the women in these series have done. But for now, we must look at ourselves with love and accept that the seasons are changing and that we, alone, are the authors of our destiny.
Roula Roukbi is among the few Damascus socialites who created an alternative space for art, culture, and some politics in the city. She excelled at living as if Syria was a free country, and in many respects, her hotel came to embody a microcosm of what freedom might one day look like.