Argument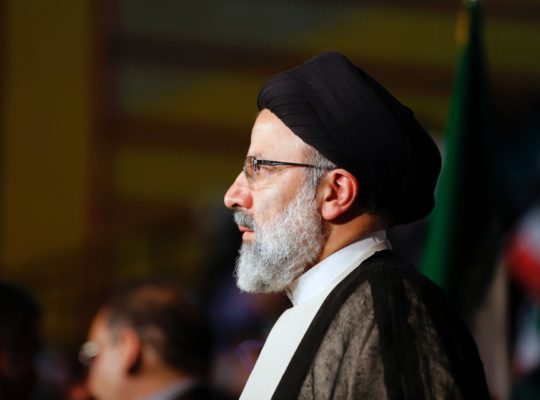 The first decade of Iran's revolution was its most brutal, and much violence was meted out by the Judiciary. Ebrahim Raisi, the new system's ultimate loyalist, was just the right man for enforcing such brutalities and rising through the ranks.
While the attacks carried out by Palestinian citizens of Israel were extensive and deadly, the overwhelming focus on that violence prevented the emergence of a much-needed debate within Israel about its growing problem of Jewish radicalization.
For decades, the American left has pushed faith to the margins of political life, even as the right has embraced it as part of the culture wars. But post-9/11 culture wars and foreign wars are creating alliances among liberals that are bringing it back to the center.
The maritime dispute between Israel and Lebanon has implications for the claims of other states and the energy industry's perception of the region as a viable space for development. If Israel and Lebanon manage to work out their differences, others may follow suit.
Over the last decade, public squares across Cairo have been made inaccessible or demolished to make way for construction projects. There are no places for broad-leaved trees that could hinder surveillance nor shaded spaces that foster assembly. That is not an accident.
Arabs are of course not of a single mind on any particular issue, nor is it possible to gauge public opinion under tyrannical regimes. But it is indicative of the fact that these authoritarians no longer see the pan-Arab Palestinian cause and supporting it as vital to their survival.
Recep Tayyip Erdoğan and Benjamin Netanyahu have become their countries' longest-serving leaders by claiming to speak for silent majorities. In doing so, they have taken their respective countries in new directions.