Iran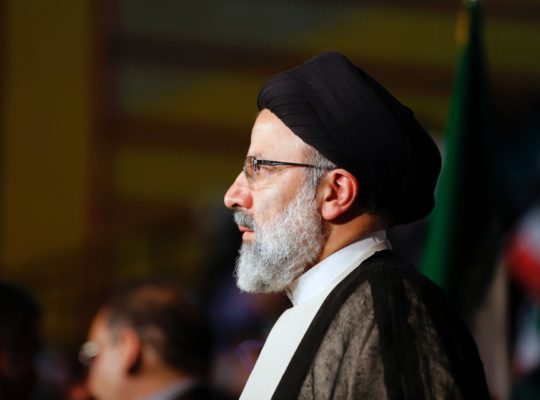 The first decade of Iran's revolution was its most brutal, and much violence was meted out by the Judiciary. Ebrahim Raisi, the new system's ultimate loyalist, was just the right man for enforcing such brutalities and rising through the ranks.
One man showed up dressed as the blue Genie from "Aladdin" and declared his presidential candidacy. Another one, donning a face mask made from the Iranian flag, created massive chaos in the registration hall, then promised the bemused bureaucrats that he was running to "save Iran from the current chaos."
Whoever becomes the next president of the Islamic Republic will face many challenges. There are renewed nuclear talks and a restless nation licking its wounds from two bloody protests. And there will probably be a death and a succession to the position of supreme leader.
Iran's foreign minister Javad Zarif is, in a sense, more of a true believer than many in the Revolutionary Guard. He genuinely appears to be under the illusion that the ideals of the Islamic Republic still have popular support and that Iran should rely on them instead of brute force. Few in the IRGC seem to harbor such illusions.
In late February, U.S. warplanes struck targets in the Albu Kamal region of Syria, a zone on the country's eastern border that is heavily used by Iranian-backed Shiite militias. The airstrikes weren't as insignificant as critics say.
The daughter of Iran's former president has publicly broken two of the Islamic Republic's biggest political taboos. Does this reveal a genuine split at the top or mere maneuvering by political elites?
Despite the differences between Saddam and Soleimani, the commonalities were striking. Both men had caused enormous suffering. Both were defiant, and simply too large to die. Yet both were shown to be vincible.