Syria
Alawites have always been painfully aware of the fragility of sectarian coexistence. Many of us preferred one dictator, Bashar al-Assad, to a Syria broken into multiple sectarian dictatorships. So, we stuck by the regime.
A French registered NGO with ties to France's military and the political far right appears to have funneled money directly to a pro-Assad Syrian militia accused of committing war crimes, Newlines has learned in an 18-month, multicountry investigation that meets the legal threshold for initiating a legal complaint in France.
Thousands of Syrians have fought as mercenaries in Libya, Azerbaijan, and possibly elsewhere, on both Russia and Turkey's behalf. Dozens have been killed, and hundreds have come back after their contractual deployments, but none return to the life they left behind.
Nick Foretek is the author of "The Philosopher's Wine", a long-read for Newlines that tells the story of several years in the life of one Syrian fighter. In this podcast, he discusses how he first met the fighter in Cairo, what prompted him to tell the story, why he made certain literary decisions – and whether he thinks the fighter is a sympathetic character.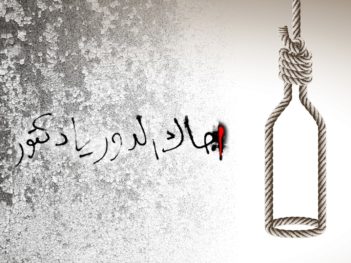 A month after jihadists had caged and beaten him using a slab of wood studded with nails that punctured and gnashed his flesh, and two years before he would affix two nooses from his ceiling — one for himself and one for his starving dog — he drank all the philosopher Sadiq Jalal al-Azm's wine.
What shocked me as I listened to al-Assad was his lack of hesitation in telling an American diplomat point-blank that the Shebaa Farms — the entire basis for Hezbollah's claimed status as the "Lebanese Resistance" — was not Lebanese; it was Syrian.
Roula Roukbi is among the few Damascus socialites who created an alternative space for art, culture, and some politics in the city. She excelled at living as if Syria was a free country, and in many respects, her hotel came to embody a microcosm of what freedom might one day look like.