United States
A little over a century ago, Tonopah, Nevada, was a bustling silver mining town of about 3,000 residents. Then a mysterious illness decimated the population. The American West is full of these sad or violent places now polished for tourism and consumption.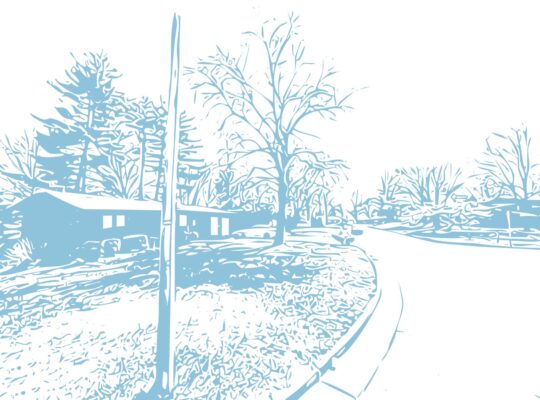 I was writing a book about identity and belonging, so coming to St. Louis made sense, even if I barely remembered any of my time there. The issue, I soon realized, was that I didn't quite know what I was looking for. What would speaking to some old neighbors tell me about myself, anyway?
Navigating perilous trails to reach Tijuana, Mexico, Muslim migrants from countries like Chechnya, Afghanistan, Syria and Ghana risk their lives with hopes of claiming asylum in the U.S. If they succeed in crossing over, a triple bind of discrimination, Islamophobia and right-wing fearmongering await them on the other side.
President Trump's indictment represents the apotheosis of the lowlife in American politics, a process that arguably got underway before the tanning bed Babbitt descended his gilt escalator on Fifth Avenue in 2016, but which now looks irreversible.
"American presidents, to gain power, have to run against war," Samuel Moyn tells New Lines magazine's Faisal Al Yafai. Between Joe Biden's withdrawal from Afghanistan and the rise of the isolationist "America First" Republicans, public support for military intervention abroad might be on the brink of collapse. But is America ready to end its love affair with the use of force?
Many of Louis Armstrong's contemporaries derided his performance antics and clowning as a creepy form of Uncle Tomism. But what if the most effective way to be political without creating a disturbance is to pretend you have no politics at all?
While the underlying glue of the movie is class and affluence, "You People" touches on attempts to embrace diversity, equity and inclusion: diametrically opposed beliefs are not easily bridged in the real world, where deep-seated prejudices inform cultural and racial identity.