United States
The goal would be to have a demographic identifier that places Middle East, North Africa and the Mediterranean Basin as a separate category in the census, therefore allowing more medical and health-related research to occur in these populations and adequate funding for targeted interventions.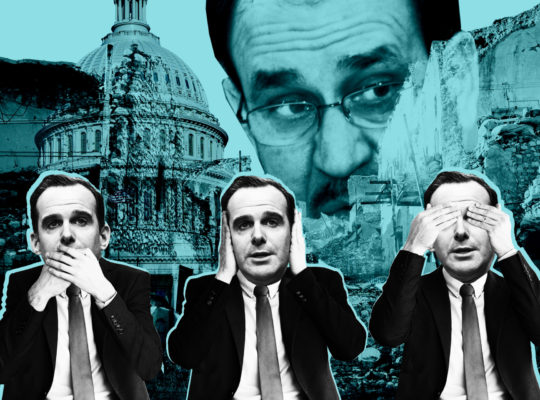 Every generation of American diplomats has a figure who becomes the face of the era in foreign policy, a Dean Acheson, Henry Kissinger, or Richard Holbrooke. The years of pain and sorrow otherwise known as the Forever Wars may have found their own symbol in Brett McGurk.
Liberals should be wary of assuming voters of color have no home in the Republican Party. In fact, on many significant topics – faith, family, law and order – the Republicans may even speak the language of voters of color better than Democrats.
A popular refrain in the Arab American community during the campaign was that at least Trump didn't start any wars in the Middle East, unlike Obama. Voters I spoke with pointed to this as a reason for not supporting Democratic candidates both during the primaries and general election.
"Have you guessed the riddle yet?" the Mad Hatter asked Alice. The MAGA crowd knew the answer to their riddle. They proceeded to "primary the hell" out of the Capitol. America was shocked. They had stepped through the looking glass.
Years later, after leaving the country and then returning as a journalist, I would ask fellow Syrians what they understood themselves to be. "What is Syria? Who is Syria?" I asked anyone who listened. "What does it mean to be a citizen of Syria?"
Consider first the systematic, crippling insecurity that too many Americans suffer for lack of basic resources. The pandemic has accentuated this insecurity.