North Africa
There was a time when the Spanish far right needed Ceuta's Muslims and plied them with gifts. One of these, the Muley el-Mehdi mosque on the Avenida de África, was built in the middle of the Spanish Civil War.
For one militia commander, a battlefield defeat was payback to the aspiring Libyan strongman Gen. Khalifa Haftar. But it also illustrates in stark clarity how the Middle East's proxy wars and ideological rivalries have spilled across borders, ensnaring both the innocent and not so innocent.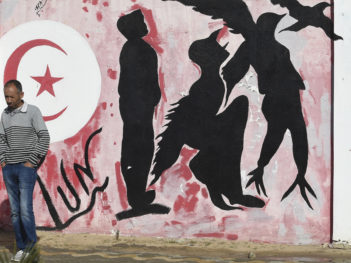 Tunisia, today, remains mired in corruption and offers few prospects to its youth; it is a very different country than the one dreamed of by the thousands who took to the streets inspired by Bouazizi. A returning ISIS fighter on the systemic dysfunction that has set so many of its youth on the path of radicalization.
North African rappers and emcees are boldly approaching hip-hop and the larger Arabic music landscape by exploring taboo themes and proactively deconstructing societal markers of North African identity.
Ever since Napoleon disembarked at Alexandria, France has had a complicated relationship with North Africa and Islam. Over the centuries it has been marked by politics, power, betrayal and misunderstandings.
For me, it's the olfactory sense that first awakens the resurgence of childhood recollections, and the first trip to Tunisia that we took together. I remember the aroma released by a jasmine plant that we had outside the window of our family home.