Tunisia
A decade after the folks in Thala celebrated their first free and democratic election, all power in Tunisia has become centralized in the hands of President Kais Saied. Yet, paradoxically, Thala's election organizers were not sad to see the Parliament go. It seems to be a testament to the widely perceived notion that what had manifested after the small successes of the Arab Spring was, in effect, a corrupt and ineffective Parliament, which hadn't made a difference in people's everyday lives.
As the summer draws to a close and with urgent economic deadlines on the horizon, how long will mass support for the president continue? What are the political implications of Saied's latest decree? And does that decree signal a return to despotism or is Tunisia's democratic transition on pause?
The events taking place in Tunisia are the cries of a large part of the population that has been taken hostage by a frozen partisan system. This time, the call was made without a single drop of blood. As for the future, we wait and see.
Is it possible for several conflicting truths to exist at once? Can a measure be taken in the name of the people but be fundamentally undemocratic? Can citizens be so fed up with Tunisia's political elites and the country's deteriorating state as to want an action as extreme as this one but also to be wary of a return to a dictatorship?
Ten years on, many members of the Ben Ali-Trabelsi clan remain in exile, scattered across the world. But the question that has dogged Tunisians for a decade remains — what happened to the money? Where is it hidden, and will Tunisians ever be able to recover what was stolen from them?
As the gardening solution has done nothing to significantly reduce the problem of unemployment, so has it failed in its mission to buy social peace. Thousands of unemployed continue to protest in these regions, and industrial activity continues to be interrupted; even those with phantom jobs are getting restless.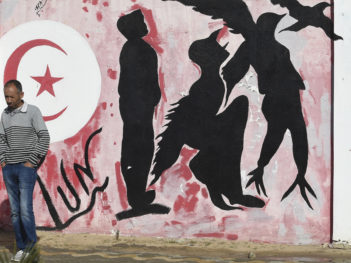 Tunisia, today, remains mired in corruption and offers few prospects to its youth; it is a very different country than the one dreamed of by the thousands who took to the streets inspired by Bouazizi. A returning ISIS fighter on the systemic dysfunction that has set so many of its youth on the path of radicalization.