Middle East
This isn't just a show about being Arab or Muslim American and caught between two worlds. It is also about a broken immigration system and the unnecessary hardship it causes thousands of people who call the United States home.
The way Britain's role in the Middle East is usually framed has continued to nag at me throughout my career as a historian — not least because of the accumulating evidence. Prime Minister Tony Blair's wars in Iraq and Afghanistan provided the clearest demonstration that Britain had never really withdrawn from east of the Suez or abandoned its role in the Middle East.
Far from charting a new course in the Middle East, Biden's fumbling strategy has taken America back to the Obama playbook — but in a world that is very different from 2008. A simple thing Biden can do to restore American prestige is not to replace handshakes with fist bumps but to erase the space between words and deeds.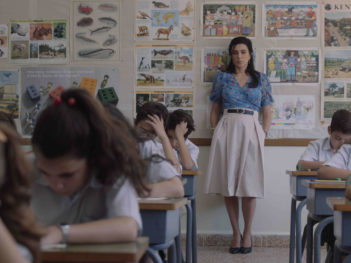 In moments like Majd's farewell, Mouaness reminds us that trauma comes later, that the students' bewilderment at the events unfolding around them may someday be replaced by the pain of unresolved memories.
It took years until the Saudis realized that there was a problem with the announced goal of their operation in Yemen to restore the legitimate Hadi government to its place in the capital, Sanaa: Hadi himself had no intention of returning to anywhere in Yemen.
"Diplomatic objectives must fully reflect the desires and priorities of the president. I took for granted Obama's commitment to comprehensive peace without the benefit of due diligence — a major error on my part."
In the first of a series of podcasts delving into the big questions of history, Ahmed El Shamsy joins New Lines' Lydia Wilson to discuss how the printing press became the engine that powered the Arab Renaissance.