Lebanon
When a violent coup overthrew the British-backed Hashemite monarchy in Iraq on July 14, 1958, Lebanon's President Camille Chamoun intensified his pleas for U.S. support against "international communism." The U.S. was left with an unpalatable decision: prop up an unpopular ruler or undermine the Eisenhower Doctrine.
Pigeon fancying has always made sense in densely populated Beirut. On rooftops, enthusiasts can unleash their passion in the greatest public space available — the sky.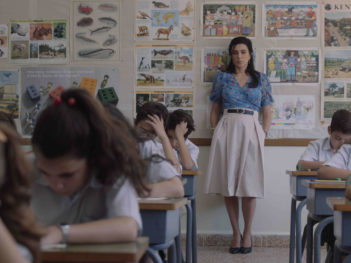 In moments like Majd's farewell, Mouaness reminds us that trauma comes later, that the students' bewilderment at the events unfolding around them may someday be replaced by the pain of unresolved memories.
The investigation into the killing of "Mr Lebanon" was meant to take three months. It took 17 years and cost a billion dollars. Now as the UN-led effort finally comes to an end, what justice has been achieved?
Located in the unassuming commercial area of Dam w Farez, within throwing distance of Sahet al-Nour, Tripoli's central square, Ahwak and its community constitute an overlooked part of the city — a place where liberals, conservatives, Muslims, Christians, atheists, artists, intellectuals, LGBTQ people, the young and the old, can talk and drink together.
"Warsha," which was awarded the Sundance Jury Prize for International Short Film last month, is a striking exploration of the distance between spaces both real and imagined — the street and the crane cabin, public life and the internal world, reality and imagination.
In a crossover episode with the podcast "The Fire These Times," its host, Joey Ayoub, joins New Lines' Faisal Al Yafai and Lydia Wilson to explore the hold the Lebanese civil war still has on the national psyche — and what Syria can learn from its warning.