Lebanon
Despite rising inequality and three years of economic collapse, Lebanon still holds a singular allure amid the chaos. Returning is like a warm but slightly uncomfortable hug from a favorite relative you didn't know you missed — smelly, cozy, warm and slightly suffocating unless you give in to the embrace.
When our car was reassembled, we were ordered (at gunpoint) back into the front seats and directed by two Syrian soldiers — seated behind us — to drive to the unit's headquarters. As Tony drove, I ingested, as inconspicuously as possible, notes I had written on rice paper.
When a violent coup overthrew the British-backed Hashemite monarchy in Iraq on July 14, 1958, Lebanon's President Camille Chamoun intensified his pleas for U.S. support against "international communism." The U.S. was left with an unpalatable decision: prop up an unpopular ruler or undermine the Eisenhower Doctrine.
Pigeon fancying has always made sense in densely populated Beirut. On rooftops, enthusiasts can unleash their passion in the greatest public space available — the sky.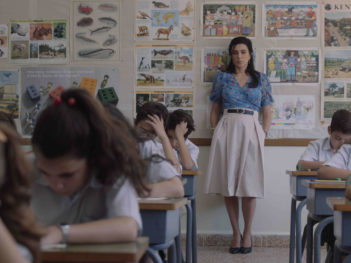 In moments like Majd's farewell, Mouaness reminds us that trauma comes later, that the students' bewilderment at the events unfolding around them may someday be replaced by the pain of unresolved memories.
The investigation into the killing of "Mr Lebanon" was meant to take three months. It took 17 years and cost a billion dollars. Now as the UN-led effort finally comes to an end, what justice has been achieved?
Located in the unassuming commercial area of Dam w Farez, within throwing distance of Sahet al-Nour, Tripoli's central square, Ahwak and its community constitute an overlooked part of the city — a place where liberals, conservatives, Muslims, Christians, atheists, artists, intellectuals, LGBTQ people, the young and the old, can talk and drink together.