Arab Spring
Even though Kurds produced many legends in Islamic history, like Saladin, contemporary Kurds invoke folkloric figures and battles. The central role of these legends explains the secularism of Kurdish resistance and why Islamism has not gained ground among Kurds today
In these past 10 years, the Bahraini regime has come up with new ways to torment my father. Prisoners have nothing, so the prison administration grants them certain requests only to then take them away. The regime wants prisoners to suffer beyond the prison term and the torture.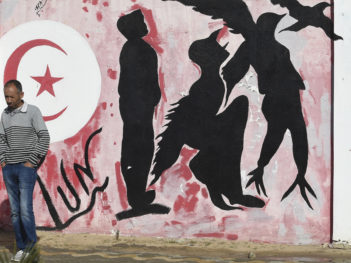 Tunisia, today, remains mired in corruption and offers few prospects to its youth; it is a very different country than the one dreamed of by the thousands who took to the streets inspired by Bouazizi. A returning ISIS fighter on the systemic dysfunction that has set so many of its youth on the path of radicalization.
Sanaa's Change Square buzzed with excitement and anticipation, faded posters of long-dead Yemeni political figures underlining the feeling among many that it was a moment of historical reckoning, a moment of such profundity that even the past and present were scrambled.
These scarred and broken societies, ruled or controlled by merciless men, will remain in constant ferment for the foreseeable future.
The first armed conflict of the Arab Spring is now a playground of intervening foreign powers out for themselves. It won't be the last.