Narrated
Liberal, modernist and reformist Muslims have long sought to deny the historical authenticity and religious authority of the Aisha marital hadith, whereas ultraconservative, fundamentalist and extremist elements forcefully defend it. Meanwhile, many moderate traditionalists fall somewhere in between, seeking to affirm the authenticity of the hadith (and the Hadith canon overall) even as they discourage child marriage in practice, deeming it to be inappropriate in our modern-day sociohistorical context.
Twelfth-century writer Ibn Abd Rabbih reveals a relish for travel that resonates strongly today. When he moves from the third to first person in his travel guides, we can understand this man who lived a millennium ago and share in his enduringly human enjoyment of seeing new places, a pleasure we relish all the more after two years in which we have been forced to be "armchair" travelers ourselves.
Since its formation in 2015, ISKP has been killing civilians and fighting the Taliban in a wave of violence unlike anything the country has seen before. This is the inside story of the group's rise, fall and possible rebirth.
In Islam, abortion is permissible in many cases, like fear of not providing for the child. Sex outside of marriage also falls into this category. One fatwa states that abortion is fine for a single mother, maybe even better if she will face social stigma.
After the rise of the Islamic State, I was part of this race for cash, working on CVE projects from media messaging to radicalization research, and it slowly dawned on me how flawed the industry is. Not only has expertise been invented to snag funding, but existing development work has been molded into the shape of "CVE," stigmatizing entire communities as terrorist-producing.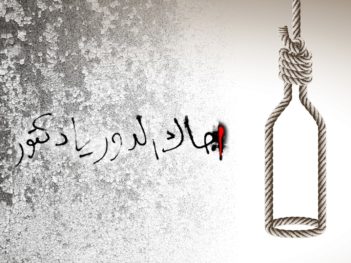 A month after jihadists had caged and beaten him using a slab of wood studded with nails that punctured and gnashed his flesh, and two years before he would affix two nooses from his ceiling — one for himself and one for his starving dog — he drank all the philosopher Sadiq Jalal al-Azm's wine.
The language used by early Arab poets to appraise wine shows striking parallels to the style of wine criticism we know today. Arab and Muslim poets writing hundreds of years ago used a vocabulary to evaluate wine that would only become current in the West in the late 20th century.