Decrepit stadiums, poor pitches akin to potato farms and improper coaching have been just some of the barriers to the development of soccer in Nigeria and most parts of sub-Saharan Africa for several decades.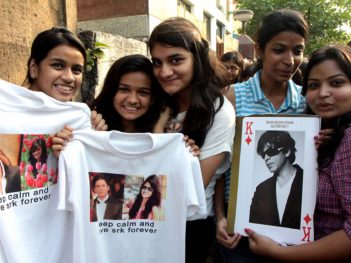 In this episode of New Lines' Wider Angle podcast, guest Shrayana Bhattacharya, an economist and author, discusses the dynamics of gender relations in today's India told through profiles of diverse women often divided by caste or class but united in their fandom of global movie star Shah Rukh Khan.
New digital technologies like VR, holograms and immersive museums make it possible for Muslims to go on a virtual pilgrimage (or "v-hajj"), echoing a long tradition of hajj tourism products that persist despite provoking backlash from religious authorities who wish to preserve the "authentic" pilgrimage celebration.
A routine show of control in a Syrian intelligence office masked a deeper truth about the country I had returned to: It was no longer the police state of Hafez al-Assad, who bequeathed his son Bashar a frightened and submissive country. My trip home to see friends and family showed me that on the contrary, that country has gone forever. But what lies in the future is no less bleak. For the iron grip of the security services is not the only thing I saw had changed; the very fabric of society has been fundamentally altered by the long years of conflict.
The plains of Southern Aleppo have been irrigated by untreated sewage water for years, which would provide a logical explanation for the rapid outbreak of cholera in the area. The same scenario is being played out in several other regions, the only difference being the particulars, as most of the key rivers in Syria are threatened by drought and lower water levels.