Islam
Taking Frank Herbert's ideology seriously offers a more precise, if uncomfortable, explanation of how he leaned conservative. It also exposes the American Right's troublesome alignments with Islamic thought.
As a kid who grew up in a mixed Alevi and Sunni neighborhood in Malatya, I listened to all the stories related to the meaning of the ashure pudding. Before then, I just assumed that the pudding was an Alevi-specific dessert.
Standing next to the king was his wife, Queen Soraya Tarzi, who was to Amanullah what Khadijah was to the prophet. As her husband finished his speech, the queen smiled and looked at the king with pride and affection as she gently tore off her veil, sending shockwaves throughout Afghan society.
Hind marched with Quraysh to battle, then stormed the field with other women to mutilate the corpses of the Muslims, slashing off noses and ears and fashioning them into necklaces. It's said that she gouged out the liver of Muhammad's uncle Hamza and bit into it.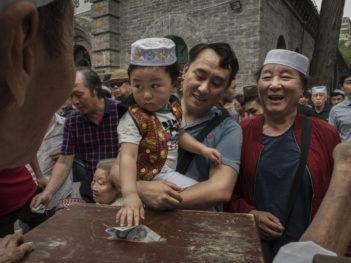 Han Kitab authors drew vocabulary and concepts from key writings in Confucianism, Buddhism and Daoism. This conscious blending of Islamic and Chinese literary traditions is one of the quintessential features of the genre.
Even a casual observer could notice the importance of poetry in Iranian society, if only because a disproportionate number of tourist sites in Iran are the graves of medieval poets. When classical poetry has become a distant memory in so many cultures, it is clear that it is an integral part of the Iranian consciousness.
Under the banner of "One Nation, One Curriculum," the new curriculum pushes to teach more Urdu, bolster Islamic teachings and, perhaps an unintended consequence, triple the price of textbooks.