China
There is a new and growing club of people whose names and identities are being hijacked and used for nefarious purposes. It's a disparate group stretching across the globe and contains activists, journalists, academics and lawyers. All are tied together by one common thread — they criticize China.
To make sense of the trouble in the Taiwan Strait today, we need to return to the darkest days of the Cold War and see how Nixon seeded decades of misunderstanding by promising the regime in Beijing one thing, the regime in Taipei another and constituents back in America yet another.
The military drama in the Taiwan Strait represents a regime ruling through propaganda losing control of the narrative. Xi has been promising the Chinese people the imminent "reunification" of Taiwan with China. But deprived of alternative viewpoints, Chinese citizens can be forgiven for believing such promises.
The year 2017 appears to have been pivotal for those employed by, or personally close to, Singham. Not long after he sold his company to Apax, Thoughtworks employees began jumping ship only to turn up at PSF — and, conveniently, PSF's headquarters is only a five-minute walk away from Thoughtworks.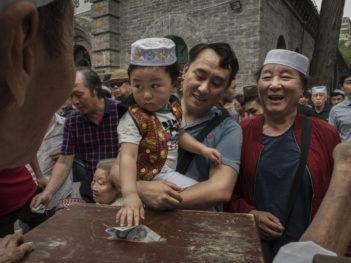 Han Kitab authors drew vocabulary and concepts from key writings in Confucianism, Buddhism and Daoism. This conscious blending of Islamic and Chinese literary traditions is one of the quintessential features of the genre.
The main targets of these reports are usually apartment renters, people without permanent jobs, and pious Uyghurs including anyone who prays five times a day, grows facial hair or wears the hijab.
Muslims living all over the country find themselves enduring egregious violations of their rights, including draconian measures such as being forced to eat pork and drink alcohol and to shave their beards or remove their headscarves.