Iraq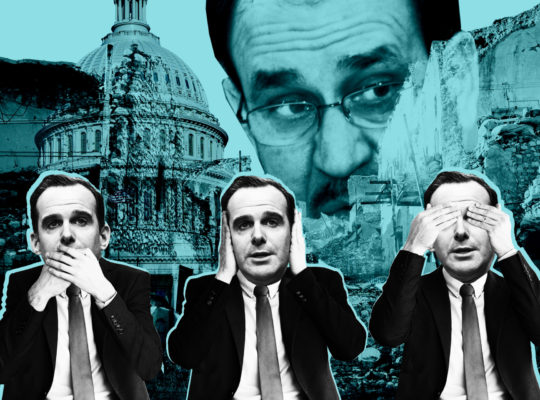 Every generation of American diplomats has a figure who becomes the face of the era in foreign policy, a Dean Acheson, Henry Kissinger, or Richard Holbrooke. The years of pain and sorrow otherwise known as the Forever Wars may have found their own symbol in Brett McGurk.
Documents and pictures, made public in English by Newlines for the first time, that indicate Qardash was in fact a leading figure among Iraqi jihadist groups over the past two decades who has steadily worked his way up the security and religious hierarchy within the Islamic State group.
Though ISIS cells undeniably continue to operate in some Sunni-dominant areas, the use of forces linked to Shiite armed groups to conduct operations in Sunni-majority areas aggravates fears of human rights abuses and even "ethnic cleansing."
Media attention of the crimes of ISIS have focused on attacks against Iraq's Yazidi minority group. But another minority group, the Turkmen, also suffered terrible violence, and only now, slowly, is the embattled community piecing together its own story.
In late February, U.S. warplanes struck targets in the Albu Kamal region of Syria, a zone on the country's eastern border that is heavily used by Iranian-backed Shiite militias. The airstrikes weren't as insignificant as critics say.
The murky militia that took responsibility for last month's attack in Iraq issued a statement claiming that it "only targets the American, Turkish, and Israeli occupation bases." Though many armed groups and others in the country have demanded an end to the "American-Israeli occupation," the addition of "Turkish" is significant.
Despite the differences between Saddam and Soleimani, the commonalities were striking. Both men had caused enormous suffering. Both were defiant, and simply too large to die. Yet both were shown to be vincible.