Iran
Iran's foreign minister Javad Zarif is, in a sense, more of a true believer than many in the Revolutionary Guard. He genuinely appears to be under the illusion that the ideals of the Islamic Republic still have popular support and that Iran should rely on them instead of brute force. Few in the IRGC seem to harbor such illusions.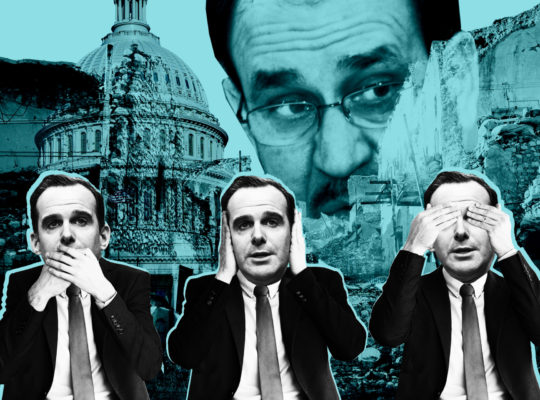 Every generation of American diplomats has a figure who becomes the face of the era in foreign policy, a Dean Acheson, Henry Kissinger, or Richard Holbrooke. The years of pain and sorrow otherwise known as the Forever Wars may have found their own symbol in Brett McGurk.
What shocked me as I listened to al-Assad was his lack of hesitation in telling an American diplomat point-blank that the Shebaa Farms — the entire basis for Hezbollah's claimed status as the "Lebanese Resistance" — was not Lebanese; it was Syrian.
The outbreak of the Syrian uprising caught Israel by surprise. Here a former negotiator considers how close Syria and Israel got to a peace deal before the revolution – and how, as the civil war unfolded, Israel's thinking evolved on how to respond to the war next door.
In late February, U.S. warplanes struck targets in the Albu Kamal region of Syria, a zone on the country's eastern border that is heavily used by Iranian-backed Shiite militias. The airstrikes weren't as insignificant as critics say.
The U.S. and Iran are set on a course for renegotiating the 2015 nuclear deal. While reporting, I found that Israelis see a lot of room to maneuver, particularly in light of Arab countries' normalization with Israel.
It is true that at present the Turks and the Iranians are playing nice with each other, but these are ephemeral moments; their respective imperatives will lead them to collide with one another regardless of their subjective preferences.