Gulf
Arabs are of course not of a single mind on any particular issue, nor is it possible to gauge public opinion under tyrannical regimes. But it is indicative of the fact that these authoritarians no longer see the pan-Arab Palestinian cause and supporting it as vital to their survival.
A string of femicides struck Kuwait over the past year - one in which zero seats were won by women in parliamentary elections, highlighting the intricately systemic obstacles Kuwaiti women face in a country often imagined as a progressive hub in the region.
Sea shanties provided solace and strength for sailors on merchant ships across the world. Until well into the 20th century, their haunting melodies were sung by Gulf sailors all across the Indian Ocean. Today, they are being rediscovered and adapted as a modern form of cultural expression.
The U.S. and Iran are set on a course for renegotiating the 2015 nuclear deal. While reporting, I found that Israelis see a lot of room to maneuver, particularly in light of Arab countries' normalization with Israel.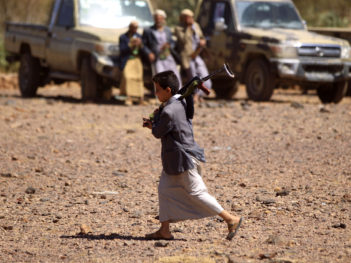 The reversal in U.S. policy — which was originally greenlighted by the Obama administration and continued under the Trump administration — leaves Yemenis with mixed feelings, though many are hopeful for a normalization of life. An undercover report from Sanaa.