Extremism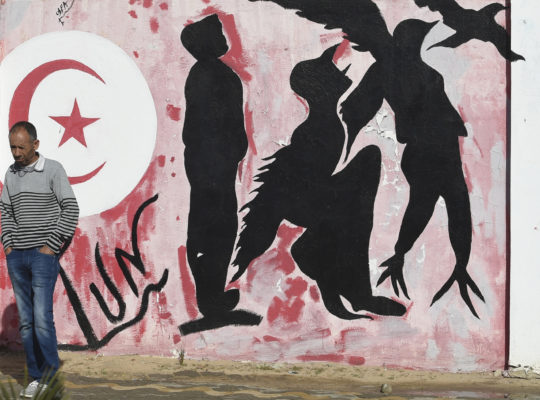 Tunisia, today, remains mired in corruption and offers few prospects to its youth; it is a very different country than the one dreamed of by the thousands who took to the streets inspired by Bouazizi. A returning ISIS fighter on the systemic dysfunction that has set so many of its youth on the path of radicalization.
No one on the right wanted to hear that the U.S. threat environment was shifting from homegrown Muslim extremists aligned with al Qaeda to violent, right-wing extremists. As is customary with inconvenient intelligence, my work was politicized, and my team was dissolved.
People join violent groups for a variety of reasons, and they differ in their levels of commitment. Brain scans offer new insights into a particular type of members, the backbone of these groups we call "devoted actors."
Western prison systems still struggle to incarcerate notorious jihadists or ideologues. One major case was that of Abu Qatada, dubbed "Osama bin Laden's right-hand man."
Hindu extremists are spreading beliefs about a "love jihad" – an alleged plan in which hyper-masculine Muslim men seduce gullible Hindu women into converting to Islam. Indian politicians have vowed to fight the "menace", despite the lack of evidence that the "love jihad" actually exists.
No one escaped Raed Fares' brutal criticism: U.S. presidents, Russia, Iran, the United Nations – everyone who was witnessing the Syrian war and doing nothing to stop it.
Opportunities to meet a caliph are pretty rare. Yet in London in the 1990s, you could bump into a protector of the entire Muslim world on the Central line. He wore no finery, of course, and his palace was a two-bedroom government apartment in Dagenham.