In our story, the shooter we focus on has no gun permit and no mandatory training in how to handle a firearm or appropriately assess a threat. He fatally shot his victim, then called 911 and claimed self-defense, citing a gun that did not exist.
Oliver Bullough, an investigative journalist covering corruption and financial crime and author of "Butler to the World: How Britain Became the Servant of Tycoons, Tax Dodgers, Kleptocrats and Criminals," joins New Lines' Faisal Al Yafai to talk about how British banking made London a sanctuary for Russian oligarchs, Ukrainian billionaires and other kleptocrats from across the world.
In the 1950s, during the era of pan-Arabism and postcolonial liberation across the Middle East, Spiritualism became even more prevalent. Stories of seances held among the Egyptian and Syrian military lend further support to the argument that Spiritualism was enmeshed with the push for change.
When men feel superior to women, empowered by culture and the law, or the lack thereof, violence and bloodshed follow. By the time you finish reading this piece — and every 11 minutes thereafter — a woman will have been killed by someone she knew, even trusted.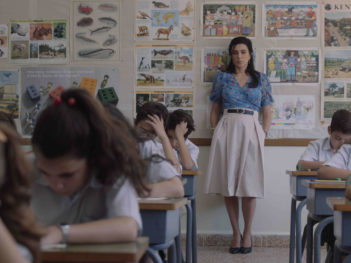 In moments like Majd's farewell, Mouaness reminds us that trauma comes later, that the students' bewilderment at the events unfolding around them may someday be replaced by the pain of unresolved memories.