Women
Everything from our expectations and background, to social mediators like teachers, critics, and influencers, and even the book's cover design can subtly change how we read a book in translation.
In time, we will come to terms with growing older, as we must do, as the women in these series have done. But for now, we must look at ourselves with love and accept that the seasons are changing and that we, alone, are the authors of our destiny.
The Egyptian writer was marginalized and misunderstood at home and abroad. In Egypt, she was labeled anti-religion and secular. But in the West, too, she was put in boxes: Arab, feminist, revolutionary. She was more than all those things: a universal writer who transcended boundaries and wrote of the human condition.
Ten years ago, war shattered the hopes of many Syrians. But none have suffered quite like the women. Lydia Wilson writes about what it is like to be a young woman in Syria today, facing mundane hardships, greater responsibility, and diminished prospects.
Media attention of the crimes of ISIS have focused on attacks against Iraq's Yazidi minority group. But another minority group, the Turkmen, also suffered terrible violence, and only now, slowly, is the embattled community piecing together its own story.
Fear of ending up in a state-run Home of Care was echoed in every interview I conducted with women who sought asylum abroad after leaving the kingdom. Understanding this institution is crucial to understanding what the women are running away from.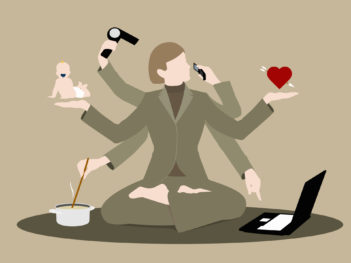 COVID has created a new level of stress for working mothers and highlighted the difference in expectations for men and women.