Uyghurs
Throughout Xinjiang, thousands of Uyghurs have been detained by the Chinese government for reasons as spurious as communicating to relatives abroad, possessing Uyghur language books or growing a long beard. Now Uyghurs in Turkey are speaking out, unwilling to remain silent.
The year 2017 appears to have been pivotal for those employed by, or personally close to, Singham. Not long after he sold his company to Apax, Thoughtworks employees began jumping ship only to turn up at PSF — and, conveniently, PSF's headquarters is only a five-minute walk away from Thoughtworks.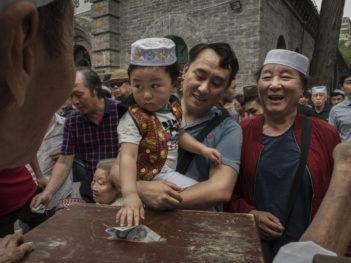 Han Kitab authors drew vocabulary and concepts from key writings in Confucianism, Buddhism and Daoism. This conscious blending of Islamic and Chinese literary traditions is one of the quintessential features of the genre.
Muslims living all over the country find themselves enduring egregious violations of their rights, including draconian measures such as being forced to eat pork and drink alcohol and to shave their beards or remove their headscarves.