Syria
Given past U.S. failures to take on the Assad regime, Moscow's and Beijing's plans may well hinge on how Biden next acts in the Levant.
Mhesn Alabdullah's cousin Hamadi Bouta, a Syrian army deserter, was savagely beaten to death and mutilated on camera by soldiers of the notorious Wagner Group in eastern Syria in 2017. Now his family wants justice.
Of course, I was not going to get a staff job, I was not going to be called "correspondent," and I was not going to be relocated anywhere. Quite the contrary, when I had to flee Syria with only a few hundred dollars in my pocket, I was immediately let go from a job I risked my life daily by doing in secret. A few years later, I lost another job because I had to move to another country once again for security reasons.
He was deeply saddened by the destruction that had befallen the Citadel of Aleppo in recent years, privately mourning the loss of the amphitheater and the old market of Aleppo that launched his career, for Aleppo remained a jewel in his heart until his dying breath.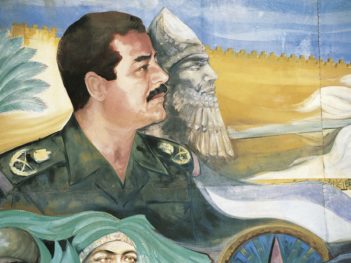 Both Saddam and Assad recognized the value of their countries' archaeological heritage and adapted it to suit their interpretations of what they thought the Baath Socialist Party should be.
Why do Sunni jihadists of the Islamic State, Iran-backed Shiite militants, and Kurdish militants of PKK and allied groups still find in the Iraq-Syria border a space to operate and consolidate their positions vis-à-vis their rivals? The answer lies in the disintegration of the apparatuses of the central state.
If the evacuation of Afghanistan tested U.S. partnerships in ways that revealed something short of solidarity, building and sustaining an allied strategy for political transition in Syria can provide the corrective.