Obama
Earlier this year, Israeli military intelligence ruled out the chances of any new deal including Iran's malign regional activity and of Iranian missile development as extremely unlikely — contrary to demands still aired periodically by certain Israeli officials and U.S. analysts. Today, albeit not widely publicized, in Israeli eyes the nuclear issue should be completely decoupled from the regional dimension, lest it create more bargaining power for Tehran.
We are witnessing an intense scramble for control of the Middle East among mostly autocratic, disparate regimes, creating new alignments where the fabulous wealth of small states is conjugated with countries boasting larger armies, with proxies and mercenaries as expendable cannon fodder in tow.
Every generation of American diplomats has a figure who becomes the face of the era in foreign policy, a Dean Acheson, Henry Kissinger, or Richard Holbrooke. The years of pain and sorrow otherwise known as the Forever Wars may have found their own symbol in Brett McGurk.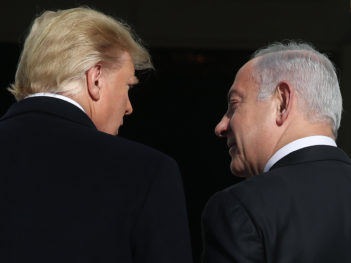 Since the killing of Yitzhak Rabin in 1995, Israel's politics have taken a distinctly right-wing turn, centered around Prime Minister Benjamin Netanyahu. The parallels between that journey and that of the Republican Party, as it grapples with the legacy of Donald Trump, are stark.
On August 21, 2013 the Syrian regime launched the biggest chemical attack of the 21st century. It was a seismic event whose repercussions are still being felt. This is an account of what happened that day and how the decisions made in its aftermath sealed Syria's fate.
"As Middle East adviser to President Obama, I saw first-hand why it's much easier to get rid of a bad regime than to put a good one in place."