Joe Biden
With just under five months to go until U.S. withdrawal, as Afghans brace for postwar uncertainty, an Afghan journalist visits the Taliban's new emirate in Helmand, the land the U.S. failed to tame.
In late February, U.S. warplanes struck targets in the Albu Kamal region of Syria, a zone on the country's eastern border that is heavily used by Iranian-backed Shiite militias. The airstrikes weren't as insignificant as critics say.
The U.S. and Iran are set on a course for renegotiating the 2015 nuclear deal. While reporting, I found that Israelis see a lot of room to maneuver, particularly in light of Arab countries' normalization with Israel.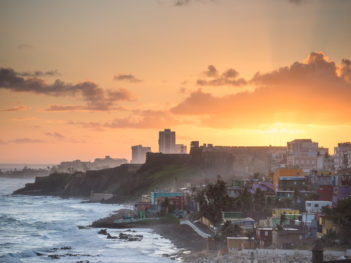 Puerto Ricans are U.S. citizens who can vote in U.S. presidential primaries but not in the general election. The island territory is ruled by the United States but politically and socioeconomically adrift from it. Many want that to change.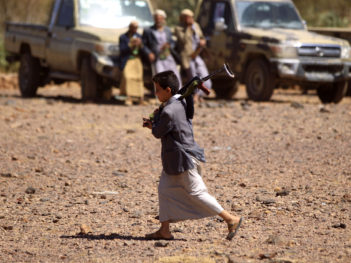 The reversal in U.S. policy — which was originally greenlighted by the Obama administration and continued under the Trump administration — leaves Yemenis with mixed feelings, though many are hopeful for a normalization of life. An undercover report from Sanaa.
As far as the Northern Ireland peace process is concerned, Biden and his fellow Democrats have "skin in the game." Peace in Ireland is one of the defining achievements of American foreign policy.
That America's first authoritarian commander-in-chief appears to be going out as "Richard III" directed by Corky St. Clair is a relief, but it's also a testament to just how nourished Trump has been by the mere spectacle of success more than the thing itself.