Joe Biden
If the evacuation of Afghanistan tested U.S. partnerships in ways that revealed something short of solidarity, building and sustaining an allied strategy for political transition in Syria can provide the corrective.
Syrians are caught between the overt violence of barrel bombs and covert killing through hunger and enforced privation. Syria has exposed the fragility of international norms. Words have not alleviated its people's suffering. Only action can give meaning to the words.
Afghan translators face deadly violence from the Taliban after the US withdraws in a matter of months. Yet the program designed to help them relocate to the US is a shambles, and many are dying while waiting for an answer.
With just under five months to go until U.S. withdrawal, as Afghans brace for postwar uncertainty, an Afghan journalist visits the Taliban's new emirate in Helmand, the land the U.S. failed to tame.
In late February, U.S. warplanes struck targets in the Albu Kamal region of Syria, a zone on the country's eastern border that is heavily used by Iranian-backed Shiite militias. The airstrikes weren't as insignificant as critics say.
The U.S. and Iran are set on a course for renegotiating the 2015 nuclear deal. While reporting, I found that Israelis see a lot of room to maneuver, particularly in light of Arab countries' normalization with Israel.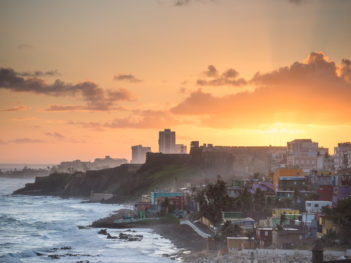 Puerto Ricans are U.S. citizens who can vote in U.S. presidential primaries but not in the general election. The island territory is ruled by the United States but politically and socioeconomically adrift from it. Many want that to change.