Hafez al-Assad
Syria's Alawite minority have always been painfully aware of the fragility of sectarian coexistence. Many of us preferred one dictator, Bashar al-Assad, to a Syria broken into multiple sectarian dictatorships. So, despite reservations, despite its repression, we still stuck by the regime.
Roula Roukbi is among the few Damascus socialites who created an alternative space for art, culture, and some politics in the city. She excelled at living as if Syria was a free country, and in many respects, her hotel came to embody a microcosm of what freedom might one day look like.
The outbreak of the Syrian uprising caught Israel by surprise. Here a former negotiator considers how close Syria and Israel got to a peace deal before the revolution – and how, as the civil war unfolded, Israel's thinking evolved on how to respond to the war next door.
For fifty years, just one family has ruled Syria. But even that rule, long and brutal though it is, will have an end, and a new Syrian story can begin.
Studying Arabic in Syria gave one student a first-hand perspective on the tensions and grievances of living in the country. But he could never have predicted how rapidly early protests would give way to a civil war.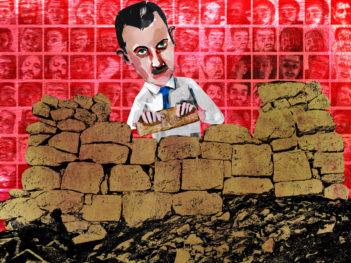 I defied the regime of Hafez al-Assad in Syria since its very inception, and I spent 13 years in prison because of it. I saw how he rebuilt his reign of terror from the bones of his people after he defeated the insurgents in the 1980s. His son will accept no less.