food
Despite what culinary chauvinists claim, few cuisines have developed in isolation. The history of foodstuffs and food words is a history full of migration, adoption and constant civilizational mashups.
As a kid who grew up in a mixed Alevi and Sunni neighborhood in Malatya, I listened to all the stories related to the meaning of the ashure pudding. Before then, I just assumed that the pudding was an Alevi-specific dessert.
Among all the foods in Istanbul's giant foodscape, perhaps the one with the most complicated and long history and provenance is boza.
Today, it is hard to fathom any cuisine we consume in America without eggplants (from Indian and Chinese to Italian and Arab). But eggplant was not always popular, until Italian and Arab immigrants brought it, along with chickpeas and peppers.
Food nationalism started with the formation of nation states and the breakup of empires in recent centuries. Cuisine, like political borders, became an effective tool for marking new distinctions, used by chauvinists and genocidaires as a weapon.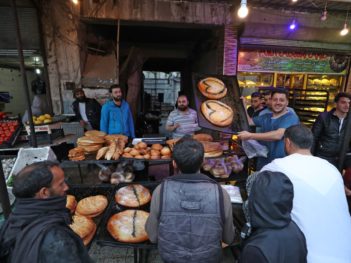 Food, especially in a country so famous for its cuisine, is not just about nutrition; it is also about culture. What do you do when you can't afford the food? You stop inviting people, apart from the ones you don't feel embarrassed in front of when you can only serve coffee.