Biden
Afghan translators face deadly violence from the Taliban after the US withdraws in a matter of months. Yet the program designed to help them relocate to the US is a shambles, and many are dying while waiting for an answer.
We are witnessing an intense scramble for control of the Middle East among mostly autocratic, disparate regimes, creating new alignments where the fabulous wealth of small states is conjugated with countries boasting larger armies, with proxies and mercenaries as expendable cannon fodder in tow.
Every generation of American diplomats has a figure who becomes the face of the era in foreign policy, a Dean Acheson, Henry Kissinger, or Richard Holbrooke. The years of pain and sorrow otherwise known as the Forever Wars may have found their own symbol in Brett McGurk.
Sanaa's Change Square buzzed with excitement and anticipation, faded posters of long-dead Yemeni political figures underlining the feeling among many that it was a moment of historical reckoning, a moment of such profundity that even the past and present were scrambled.
In late February, U.S. warplanes struck targets in the Albu Kamal region of Syria, a zone on the country's eastern border that is heavily used by Iranian-backed Shiite militias. The airstrikes weren't as insignificant as critics say.
The U.S. and Iran are set on a course for renegotiating the 2015 nuclear deal. While reporting, I found that Israelis see a lot of room to maneuver, particularly in light of Arab countries' normalization with Israel.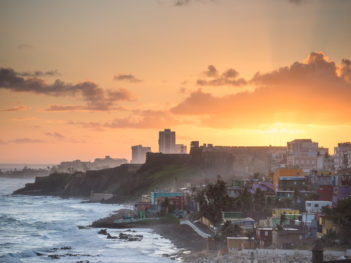 Puerto Ricans are U.S. citizens who can vote in U.S. presidential primaries but not in the general election. The island territory is ruled by the United States but politically and socioeconomically adrift from it. Many want that to change.