When men feel superior to women, empowered by culture and the law, or the lack thereof, violence and bloodshed follow. By the time you finish reading this piece — and every 11 minutes thereafter — a woman will have been killed by someone she knew, even trusted.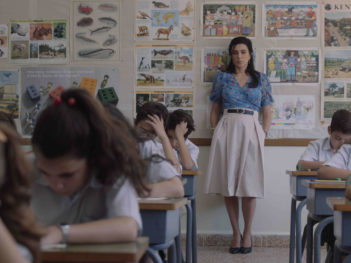 In moments like Majd's farewell, Mouaness reminds us that trauma comes later, that the students' bewilderment at the events unfolding around them may someday be replaced by the pain of unresolved memories.
The Taliban must prove they can build the country as effectively as they waged war. A deadly earthquake in Afghanistan's southeast has underlined just how difficult that will be.
Jordan's water minister claimed he was preventing a tsunami by draining a dam that supplied vital irrigation for local farmers. Others say it was a cover-up for a far worse problem. Either way, the corruption in the sector is strangling livelihoods and the environment.
A suspect shot and killed an unarmed man in a vehicle outside his house, then claimed it was self-defense. At the heart of this case is the expansion of "Stand Your Ground" laws, which expanded self-defense to public spaces, thus removing the traditional "duty to de-escalate" a conflict.