The fate of the Babri Masjid has become a touchstone for the narrative of Islam in India. Thirty years after its destruction may be the right time to look southward for an alternative. Another significant monument tells a very different story of Islam's advent and importance across history in the subcontinent.
A Muslim intellectual known for his personal devotion, the new Malaysian prime minister's perspective on faith has also helped define the possibilities of political Islam in his country, as well as the broader Muslim world. Over a generation of intellectual evolution, it can be said that Anwar Ibrahim is today among the world's foremost advocates of the compatibility of Islam with democracy.
Decrepit stadiums, poor pitches akin to potato farms and improper coaching have been just some of the barriers to the development of soccer in Nigeria and most parts of sub-Saharan Africa for several decades.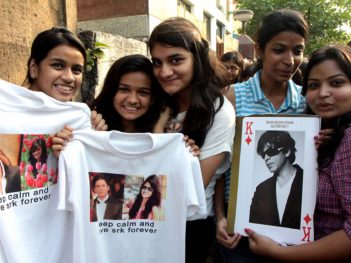 In this episode of New Lines' Wider Angle podcast, guest Shrayana Bhattacharya, an economist and author, discusses the dynamics of gender relations in today's India told through profiles of diverse women often divided by caste or class but united in their fandom of global movie star Shah Rukh Khan.
New digital technologies like VR, holograms and immersive museums make it possible for Muslims to go on a virtual pilgrimage (or "v-hajj"), echoing a long tradition of hajj tourism products that persist despite provoking backlash from religious authorities who wish to preserve the "authentic" pilgrimage celebration.