Vladimir Putin
Where did the notorious Wagner Group come from, and why has Vladimir Putin relied so heavily on Russian mercenaries in the last decade? Ruslan Trad argues it's because they're good for business, and they have a proven track record — from Soviet-occupied Afghanistan.
Attempts to undermine the Organisation for the Prohibition of Chemical Weapons' investigation of the 2018 Douma chemical weapon attack involved Russian diplomats, Russian state media, WikiLeaks, and Julian Assange's personal lawyer.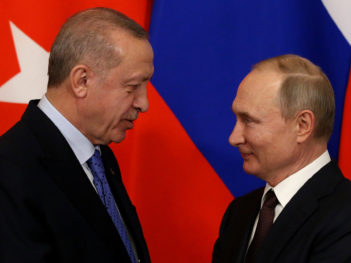 The alliance has proved remarkably enduring, and rarely have Russia and Turkey enjoyed such a stretch of fruitful cooperation. But so much hinges on the personal relationship between Putin and Erdoğan. Not even they can change the brittle nature of a relationship between two powers that have been rivals for centuries.