Islamic State
In the dusty farms and villages of Sinjar, the interests of Iran and Turkey collide. Here in northern Iraq, Tehran is allying with non-state actors in order to further its own interests — this time with the controversial PKK group, which will bring it into conflict with Ankara.
Thousands of Syrians have fought as mercenaries in Libya, Azerbaijan, and possibly elsewhere, on both Russia and Turkey's behalf. Dozens have been killed, and hundreds have come back after their contractual deployments, but none return to the life they left behind.
Documents and pictures, made public in English by Newlines for the first time, that indicate Qardash was in fact a leading figure among Iraqi jihadist groups over the past two decades who has steadily worked his way up the security and religious hierarchy within the Islamic State group.
Even though Kurds produced many legends in Islamic history, like Saladin, contemporary Kurds invoke folkloric figures and battles. The central role of these legends explains the secularism of Kurdish resistance and why Islamism has not gained ground among Kurds today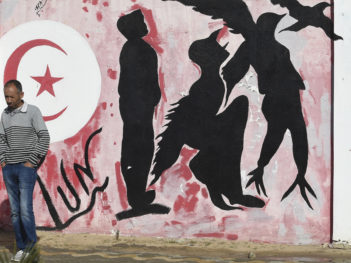 Tunisia, today, remains mired in corruption and offers few prospects to its youth; it is a very different country than the one dreamed of by the thousands who took to the streets inspired by Bouazizi. A returning ISIS fighter on the systemic dysfunction that has set so many of its youth on the path of radicalization.
The outbreak of the Syrian uprising caught Israel by surprise. Here a former negotiator considers how close Syria and Israel got to a peace deal before the revolution – and how, as the civil war unfolded, Israel's thinking evolved on how to respond to the war next door.
Though ISIS cells undeniably continue to operate in some Sunni-dominant areas, the use of forces linked to Shiite armed groups to conduct operations in Sunni-majority areas aggravates fears of human rights abuses and even "ethnic cleansing."