Islamic State
Even though Kurds produced many legends in Islamic history, like Saladin, contemporary Kurds invoke folkloric figures and battles. The central role of these legends explains the secularism of Kurdish resistance and why Islamism has not gained ground among Kurds today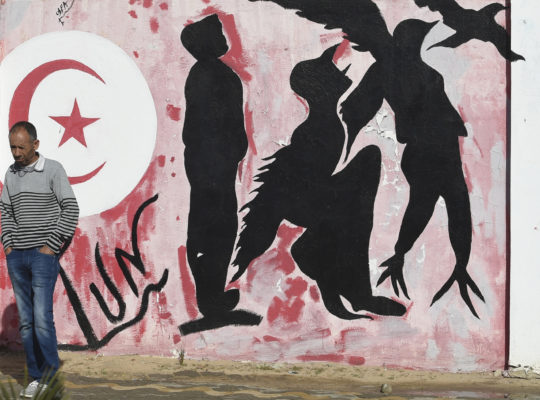 Tunisia, today, remains mired in corruption and offers few prospects to its youth; it is a very different country than the one dreamed of by the thousands who took to the streets inspired by Bouazizi. A returning ISIS fighter on the systemic dysfunction that has set so many of its youth on the path of radicalization.
The outbreak of the Syrian uprising caught Israel by surprise. Here a former negotiator considers how close Syria and Israel got to a peace deal before the revolution – and how, as the civil war unfolded, Israel's thinking evolved on how to respond to the war next door.
Though ISIS cells undeniably continue to operate in some Sunni-dominant areas, the use of forces linked to Shiite armed groups to conduct operations in Sunni-majority areas aggravates fears of human rights abuses and even "ethnic cleansing."
Media attention of the crimes of ISIS have focused on attacks against Iraq's Yazidi minority group. But another minority group, the Turkmen, also suffered terrible violence, and only now, slowly, is the embattled community piecing together its own story.