Right-Wing
The very political figures that Israel's longest-serving prime minister Benjamin Netanyahu nurtured and elevated conspired to end his reign. They did so, not out of ideological resolve, but out of exasperation that Netanyahu's last days were following the Trump playbook.
Recep Tayyip Erdoğan and Benjamin Netanyahu have become their countries' longest-serving leaders by claiming to speak for silent majorities. In doing so, they have taken their respective countries in new directions.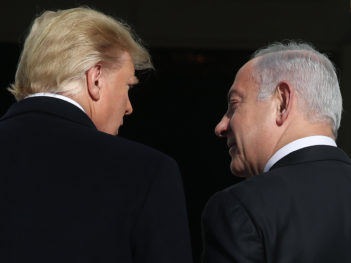 Since the killing of Yitzhak Rabin in 1995, Israel's politics have taken a distinctly right-wing turn, centered around Prime Minister Benjamin Netanyahu. The parallels between that journey and that of the Republican Party, as it grapples with the legacy of Donald Trump, are stark.