Culture
While silversmithing has traditionally been the purview of men smithing and selling their wares in the souks, more and more of these traditional shops are shuttering their doors as men pursue salaried government jobs, and women step in to keep silversmithing traditions alive.
Foreign belly dancers, who hail from Eastern Europe, Latin America and the United States, were brought in to fill the space left by Egyptian dancers and now uphold what is viewed as a quintessential Egyptian art.
Every society has its traditional clothing and almost every society has moved radically away from these traditions in recent times. Nevertheless, clothes play a significant cultural role in creating a sense of belonging, unity and collective identity.
Winter is the season of naranj, these small bitter oranges that used to grow in most traditional houses in Damascus and Aleppo, Syria's competing cities on everything culinary.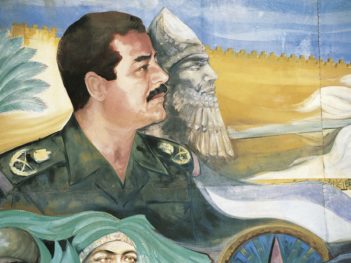 Both Saddam and Assad recognized the value of their countries' archaeological heritage and adapted it to suit their interpretations of what they thought the Baath Socialist Party should be.
From California to Cairo, none of the films that featured my country, Libya, could step out of an Orientalist vision of camels, belly dancers, an endless desert and, of course, our iconic "Brother Leader."
Among all the foods in Istanbul's giant foodscape, perhaps the one with the most complicated and long history and provenance is boza.