Benjamin Netanyahu
Israel's so-called government of change pledged to avoid controversial issues to ensure that the coalition remains afloat. But Israel's settlement lobby has settled deeper and more irrevocably into the heart of power.
While the attacks carried out by Palestinian citizens of Israel were extensive and deadly, the overwhelming focus on that violence prevented the emergence of a much-needed debate within Israel about its growing problem of Jewish radicalization.
The very political figures that Israel's longest-serving prime minister Benjamin Netanyahu nurtured and elevated conspired to end his reign. They did so, not out of ideological resolve, but out of exasperation that Netanyahu's last days were following the Trump playbook.
Arabs are of course not of a single mind on any particular issue, nor is it possible to gauge public opinion under tyrannical regimes. But it is indicative of the fact that these authoritarians no longer see the pan-Arab Palestinian cause and supporting it as vital to their survival.
Recep Tayyip Erdoğan and Benjamin Netanyahu have become their countries' longest-serving leaders by claiming to speak for silent majorities. In doing so, they have taken their respective countries in new directions.
At the root of the new conflagration in Israel-Palestine is not the obtrusive violence but the silent dispossession of Palestinians in the West Bank and East Jerusalem, enabled by Israeli courts, which is foreclosing any chance of a peaceful resolution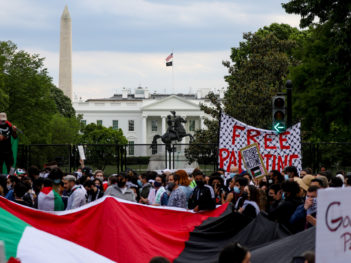 The coastal neighborhood is now buried under Charles Clore Park, an early frontier of southward development from Tel Aviv. Today, it is filled with grandmothers on deckchairs, morning yogis, and tangled-haired surfers making their way into the frothing sea. There is no trace of the world left behind under the towering blue and white flags overlooking the beaches.